Discussion Categories - Not showing
I am having some difficulty with categories for Discussions.
on https://molosserdogs.com in discussion view categories we show 10 categories: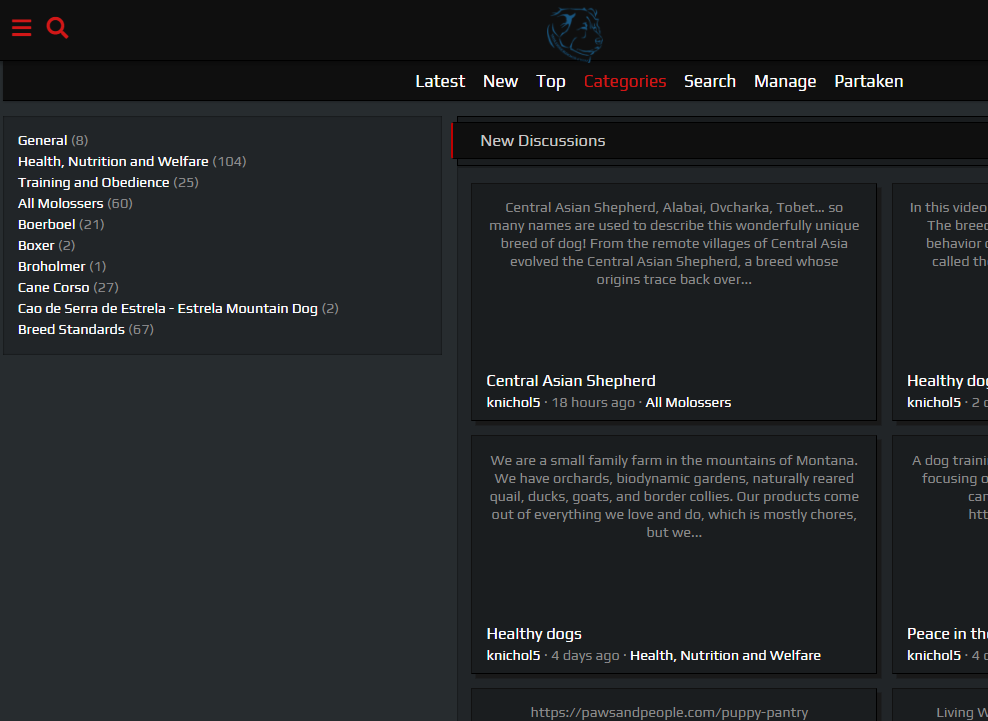 I have 62 Categories in Forms > Data Items > Discussions > Forum Categories per this image: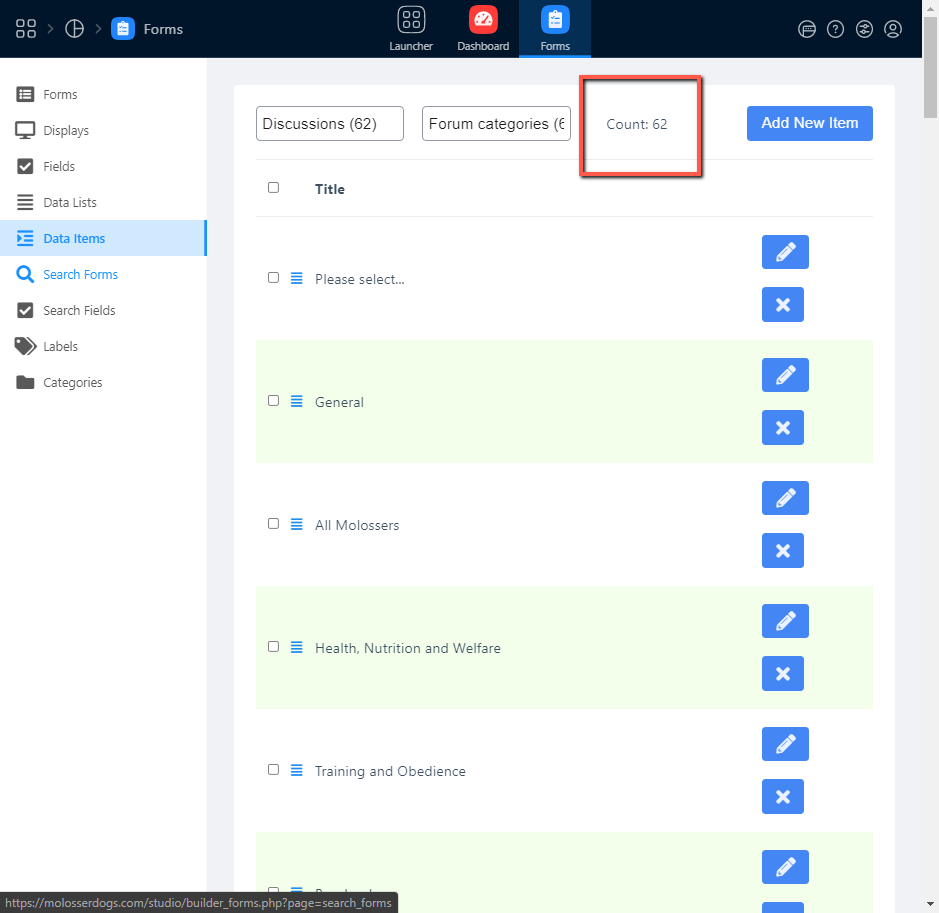 In Studio > Launcher >Discussions > Categories we show count of 10.
Question is how do I enable all the categories to show when we are posting a new discussion. Not sure if this is a common issue of just particular to my site but any ideas are welcome.
Best regards,
Gary
Hello Molosser Dogs !

In the left block for your example, UNA shows only those categories, which have the content within. I suggest that it is a good way to show only "active" categories in the list.

Thank you.  However, the is beyond that - when I go to create a discussion only the same 10 categories show up out of 62.  Also if I edit a discussion and try to change the category only the same 10 are available. Some are sub cats so that could be the problem.  

Is there a plan for Discussions to have Sub-Categories.




Please specify via what way did you create the additional categories? All cats which I created via Studio->Forms->Data list are available for the new discussion.

These were migrated from Boonex Dolphin when I switched to UNA. I still have the same issue.
Not logged in users can't 'Comments Post'.