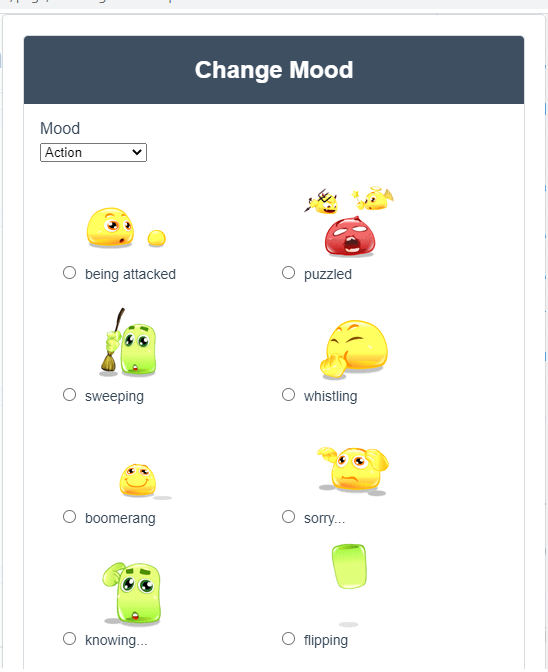 This App adds functionality to your site that allows members to set their mood. 
Menu Item appears in the Profile Menu to Change Mood and a block is displayed on the Profile Page showing the current mood of the member.
Moods are Categorized for easy selection.
It is possible to add your own moods and manage existing ones.
Option to limit integration with specific Profile Types (Persons, Organizations).
The module has a default pack of 300+ Nice animated Icons 
-------------------------------------------------------------------
You can view my full list of modules at https://una.io/page/products-author?profile_id=200